Downtown Houston was void of life in the 80s and 90s. The last 30 years has seen huge amounts of time and money invested to transform this historic precinct into a place people can not only work but also live, socialize, and have fun. Our energetic guides will point out the exciting new things happening whilst also explaining the history that has helped shape this great city.
2 HR / 2 Miles / $30 USD
PUBLIC TOURS AVAILABLE OCTOBER – APRIL
Taste some of the many flavors Houston has to offer as your guide takes you to five delicious venues. Through food, art and history you will see how EADO has evolved from Houston's original Chinatown into one of the fastest growing neighborhoods in the country.
3.5HR / 2 Miles / 5 Venues / $90
PUBLIC TOURS AVAILABLE OCTOBER – APRIL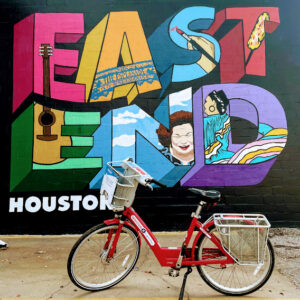 Houstonians have seen the East End change dramatically over the last 20 years with the construction of Toyota Centre, Minute Maid Park, and BBVA stadium. But this side of the city has more to offer than stadiums and the slick title "Eado". In 1840, Houston was split into four wards, with today's East End stretching over the Second and Third Ward. The Second Ward was home to lawyers and merchants, while the third ward housed businesspeople, craftsmen, and professionals. If you look closely, you can still see the remnants of these times. Today, bars, cafes, restaurants, and murals are popping up in the area, as artists, craftsmen, and young professionals move to the East End.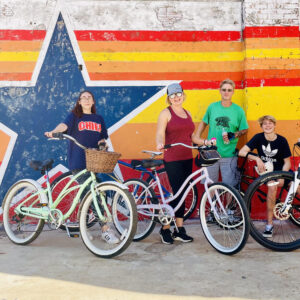 PERFECT FOR ANY OCCASION! Our experiences are fully adaptable to suit you and your group's needs. We can put together an amazing experience tailored specifically to your requirements and interests. Just let us know what you're looking for (including your group size, budget, and interests) and leave the rest to us! We regularly create custom tours for groups of all sizes and backgrounds as well as running tours for VIPs visiting Houston.